Dragon Team
From Populous Wiki
One Of the Leading clans in Populous: The Beginning leading Multiplayer matchmaker Populous Reincarnated.
Dragon Team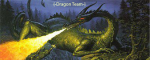 Members : Matrix, Pig, Natsuhiboshi, Pianoman, Baseline Security, Keemo, DeathsRHM, DrDre, Aspire, Fredrick, Danzence, Suleiman, Calmind, MohtasaUnique, Smowy
Leaders : Keith52
Tag : _DT
Founded : May 2008
Dragon Team is an old clan revived. It was brought despite an abundance of good players due to internal conflicts. This time around we're not taking any chances. More information can be found at the clan's official website.
Ordered by Skill: Members:
Keith52
Matrix
Pig
Natsuhiboshi
Pianoman
Baseline Security
Keemo
DeathsRHM
DrDre
Aspire
Fredrick
Danzence
Suleiman
Calmind
MohtasaUnique
Smowy