Khickman
From Populous Wiki
(Redirected from Khickman)
Khickman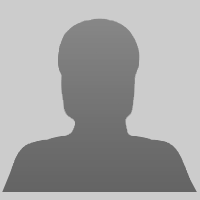 Born:
N/A
N/A
Nationality:
N/A
Location:
N/A
Occupation:
Mappack Administrator
School:
Graduated
Popre Name:
Khickman
Previous Nicks:
None
Status:
Not Active
Website:
http://popre.net
Khickman is a Populous player and staff person to Populous Reincarnated. During his years in the Populous community, he produced three map-packs: Fate Worlds, Red Worlds, and Beyond Fate Worlds. Khickman also produced two other map-packs which never made it into the Populous Reincarnated collection; they were originally part of his first set map-packs, Mod Worlds.
History
The overview of a Populous player and his progression from being a mere player to becoming a contributor by creating new ideas and innovations to help make Populous a better gamming experience for gamers.
The Populous Player
Khickman (often times called khick or knick or knickman by the other players) joined the Populous community around mid 2001. During which time, he would have joined earlier, but the Java client for the EA matchmakers did not work in his webbrowser. After sorting out such issues, he eventually got into the EA matchmaker and began to play online. As he soon discovered, the learning curve was extremely steep; the other players always just seemed 10 times better. Khickman played Populous for two years as a normal player before making any real contributions to the community.
The Decoder and Map-Maker
In 2003, Khickman began working with RedWarrior, who taught Khickman how to edit Hex values to make Populous levels, to decode the remaining portions of the Populous level file. Because TheGabber kept the map editor private, there was no easy way to edit maps. Using a Hex editor was the only practical solution at the time and it proved difficult. While learning the basics of using a Hex editor, Khickman made two map-packs, God Worlds and Prison Worlds which belonged to his set of maps known as Mod Worlds. In time, Khickman figured out how to edit the land with a Hex editor and began work on his first level, A Narrow Passage.
When TheGabber saw what Khickman was capable of with a Hex editor (actually after viewing his fourth level, Khick Chess) he offered him the opportunity to join Populous Reincarnated. Khickman took his offer and within a month of joining (around September 2003), he released his first map-pack, Fate Worlds. At this time, Khickman dissolved Mod Worlds and continued making maps for Populous Reincarnated. Khickman moved his first site for Mod Worlds to Strategy Planet, just before dissolving the collection of map-packs; this resulted in a new focus for his site. Fate Worlds became increasingly popular; it was the most commonly played map-pack, and seems to be today besides the original levels.
The Programmer
Over time, Khickman began learning how to write programs; his first program for Populous was a launcher which allowed people to play IP games through a router (ALACN was responsible for the router fix itself). While programming, he also completed a second map-pack, Red Worlds. Red Worlds was a decent map-pack, it just never caught on like Fate Worlds did. Khickman's second project, which still hasn't been Completed, was Populous Skirmish, which was a mod which allowed people to play the multiplayer levels against the computer, much like the idea of Servant's Cray Bot, but with Populous Scripts. Khickman also wrote a program to convert Populous Palettes to Windows Palettes so that users could edit Populous textures inside of an imaging program.
United by Clan Loyalty
Khickman also formed a clan by the name of Dragon Team, with RedWarrior. Unfortunately, the clan closed its doors last year (2005) when the administrators had their interests set on bigger and better things. Khickman moved on to help out The White Tiger with his clan, Southern Style and became a member, but soon after, The White Tiger decided to abandon the project, so Khickman followed suit. Khickman now belongs to no clan and focuses on helping Populous as an individual.
Up to Now
Khickman has worked with the Populous Reincarnated staff for some time and plans to continue on doing so. Although Khickman really doesn't play Populous all that much anymore, many of his contributions are still valued by the community today.
Khickman and TedTycoon are also working together on programming a two-dimensional map editor which will be designed to be robust, innovative, powerful, and user-friendly for all map-makers.
Contributions
Khickman has made several contributions to the Populous community; here are the high points:
Map-Packs
Programs
Patches