Dragon Team
From Populous Wiki
(Redirected from DT)
Dragon Team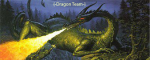 Members : Keith52, Biblical_Archaeology, Pig, Fredrick, Smowy, Steady, Suleiman, bob, Taity-mini, Demmo,MohtasaUnique,Lixydoon,Dahlia, Divinity
Leaders : Keith52
Tag : _DT
Founded : May 2008
Dragon Team is an old clan revived. It was brought despite an abundance of good players due to internal conflicts. More information can be found at the clan's official website. The revived Dragon Team is not entirely based on skill, but mostly on the content of its member's character.
The Dragons
Members: (Ordered by [1] rank)
Special Ranks (Dedicated members with definite personality traits)
Dragons
Drakes
Fledgelings
Hatchlings
Trial Members
Ex-Members:

(ex-[clan]) is determined by the last clan the members were part of in the "top-5"
Clan Projects
Dragon Tournament Map-Pack
There are currently 5 maps under construction
Dragon (Normal) Worlds II
Currently under construction, maps to be released after tournament worlds
Tournaments
Coming soon
History
Coming soon
External Links
Dragon Team's official website
Clan Profile on Populous: Reincarnated