Ascension
From Populous Wiki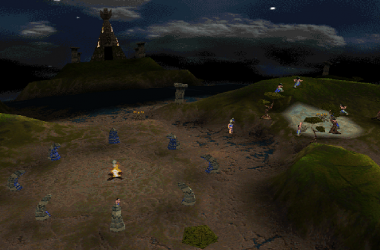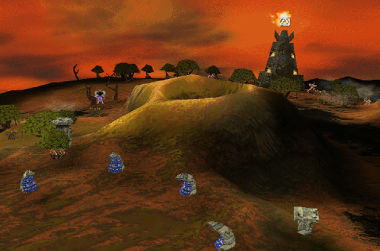 Populous: Ascension - Chapter One is small a Populous 3 single player campaign, with 10 original levels, created by user:Toxicity and user:Zyraw. This campaign offers a clear storyline and dialogue, and a moderate to hard difficulty, with ascending curve. It uses original scripts that provide an interesting journey, and it is the first campaign to use personalized in game soundtrack. With a new type of scripting and dll injection, it allows special events, new objects, building models and scenery to create an even better experience!
This campaign requires the Multiverse Launcher to work (version 2.1 or greater).
It is meant to be the first of 3 chapters.
PopAsc1
Populous: Ascension - Chapter One
Made by: Toxicity, Zyraw
Difficulty: Average to Hard
Chapter One
Campaign

Generations after the fall of a once great civilization, resides a small and isolated tribe on the outskirts of the solar system. Sworn to protect the magic sealed away in the ruins on their world, this tribe is but a shadow of its former self and will soon be put to the test. As for the first time in centuries, during a bright moonlit night, beams of light had descended from the sky onto their world...

Gameplay

This campaign features some unique gameplay, such as personalized music and sound effects, new scenery and building/objects models, and more... There is some spell/buildings progression, and lots of dialogue.

Saving & Loading
Ascension uses a different save system than the original game, here's what you need to know:
- You can only have ONE game save at any time.
- You can only load a game save from the main menu screen.
- Sometimes, when trying to load a game save, the game will crash.
- Ascension crashes more often than the original game, so please save often!
PopAsc1 team
user:Toxicity - Design, scripting
user:Zyraw - Design, scripting

user:Kosjak - some terrain styles
user:Impboy - some terrain styles
List of levels
Populous: Ascension - Chapter One
Related Links
Divinity cloud. It's called "Ascension Chapter 1".
["insert taity's link" Mirror Download Link]
(!! Requires Multiverse Launcher 2.1 or greater !!)