The Summoning II
From Populous Wiki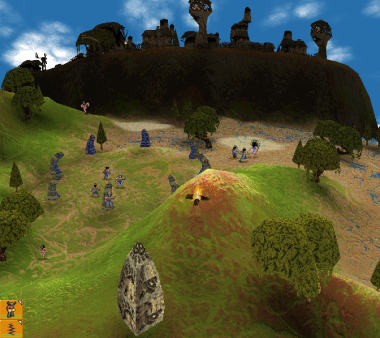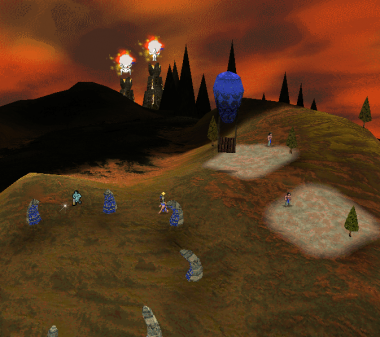 Populous: The Summoning - Episode II is small a Populous 3 single player pack with 8 original levels, created by user:Toxicity. This campaign offers a storyline, and a rather moderate difficulty, with some curve. It uses original scripts that provide an interesting journey. This campaign is the sequel to The_Summoning_I.
Watch the trailer here.
PopTS2
Populous: The Summoning - Ep.2
Made by: Toxicity
Difficulty: Average to Hard-
Campaign

On the first Summoning Episode, the Blue tribe has been summoned by Matak's shaman, to defend their home against intruders (Dakini and Chumara). The player is promised to be rewarded with a planet to rule over, if they help their new allies, the Matak. This episode is the following story, the conquest of the last 8 planets!

Gameplay

In this campaign, the player usually has a rather small arsenal of spells/Buildings, that will expand a tiny bit, as the player moves through the solar system. Good level design, scripts, and also have original content ensures that this pack is great explore for any Populous fan! The player starts with a shot of swamp on all levels, but casting it makes blue tribe cursed somehow.
Mana lost on death: 25% -> 100%
Mana gain on enemy Shaman kill: 25% -> 1%
Tornado spell charges: 3 -> 2
Lightning spell charges: 4 -> 3
Blast cost: 10,000 -> 15,000
Convert cost: 10,000 -> 15,000
Tornado cost: 90,000 -> 105,000
Lightning cost: 80,000 -> 90,000
Swamp max. number of kills: 10 -> 5
Bloodlust max. number of affected people: 6 -> 3
Bloodlust damage multiplier: 3x -> 2x
Bloodlust health multiplier: 3x -> 2x
PopTS2 team
user:Toxicity - General idea, Scripting, Design, Language, and everything else.
List of levels
Populous: The Summoning - Episode II
Related Links
Divinity cloud. It's called "The Summoning - Ep2".

You can find a full playthrough on youtube at: The Summoning Episode 2 Playthrough.