The Seasons
From Populous Wiki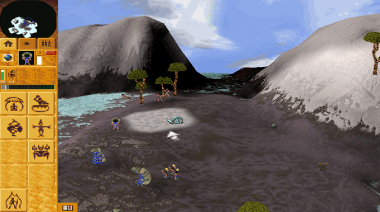 The Seasons are a set of four Populous 3 single player packs (each named after a season). Each pack gather 12 standalone levels that are season themed (design, landscape and/or gameplay). This set of 4 packs was created by user:Divinity, user:Impboy and user:Kosjak. It is no regular campaign, not having a clear story line, and uses a random set of difficulties for the levels - but every level on each pack it themed after winter, autumn, summer or spring.
So far 1 pack has been released (winter pack). The second pack (autumn pack) is currently on the making.
PopTS
Populous: The Seasons
Made by: Divinity, Impboy, Kosjak
Difficulty: Easy to Hard
Campaign
Generations after the fall of a once great civilization, resides a small and isolated tribe on the outskirts of the solar system. Sworn to protect the magic sealed away in the ruins on their world, this tribe is but a shadow of its former self and will soon be put to the test. As for the first time in centuries, during a bright moonlit night, beams of light had descended from the sky onto their world...
Gameplay
Even though all levels are season themed, they are independent (standalone levels), so each will have its own story (if any), gameplay and difficulty.
It is possible to see the levels difficulty (rather subjective) on the thread: Levels are split into 5 categories:
Blue - ~childplay
Green - ~weak
Yellow - ~moderate
Orange - ~difficult
Red - ~intense
PopTS team
user:Divinity - Level Design, scripting, textures design
user:Impboy - Level Design, scripting, textures design
user:Kosjak - Level Design, scripting, textures design
List of levels
Populous: The Seasons - Winter Pack
Related Links

Winter Pack:
Divinity cloud. It's called "Winter Pack".
["insert taity's link" Mirror Download Link]
Autumn Pack (not released yet)